Ken's Family History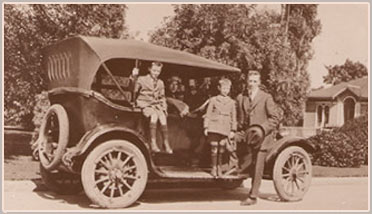 My great-grandfather, Charles Bentall, arrived in Vancouver over a century ago to work in construction. He earned a reputation as a man of industry and integrity and his company Dominion Construction grew into one of the most successful contracting and real estate development companies in Canada.
Honouring my family's legacy, I apprenticed in the construction industry acquiring a journeyman's license. As a tradesman I gained knowledge of all building types and the ability to quickly determine a home's quality. I then worked outside my family's business as a contracting project manager developing skills in client service and negotiation before continuing on a career path into real estate sales.
"Ken's relaxed and professional demeanor made home purchasing easy. He went out of his way to educate us on current housing trends in Vancouver and we felt confident he acted in our best interests to help us get the home we wanted."Bernard L. Ph.D., P.Eng. | Megan N. BA, MA, LLB.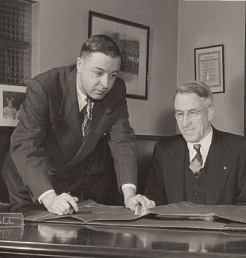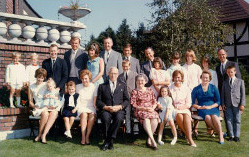 With over fifteen years experience as a licensed REALTOR®, I have a long list of satisfied clients whose real estate needs ranged from small apartments to large estates. My expertise is focused in Vancouver where I was  raised and reside. I enjoy working with buyers where my working style and calm demeanour are proven assets to those making what is often the largest acquisition of their lives.
As the fourth generation of my family in real estate, I share the vision and values of my great-grand-father. As a real estate professional, I am motivated by meeting my clients' needs. I gain great satisfaction from seeing my clients happy in their choice for a new home and knowing I helped guide them steadily in the process.
"Ken is a true professional and I could not have asked for a better real estate experience.
Ken listened to and understood my criteria immediately."Shannon S. Architect – B. Arch, AIA
In leisure time I can be found on a local tennis or badminton court, riding a bike, walking or hiking near the beach or in one of the many forested areas around the city. A meal shared with one of my four children, family or a close friend is a highlight to any week. I'm grateful for where I live and the many interesting and different people I meet as a Realtor. I hope we have a chance to become acquainted and that I can be of service to you or your family in some way.